Christmas 2018
The holiday's are over and all the craziness has me behind on posting regularly. I started this blog to document our lives so that we can look back & remember all of these special moments years from now. As a mom, I'm learning that time really does fly and it's seems crazy that we celebrated our 2nd Christmas with Francesco (3 if you count the year he was in my belly). After the holidays pass, I'm reminded that he'll be turning another year older in just a few months. He's been the biggest blessing I've ever received and no gift can ever compare to having him.
And while I've always been a fan of Christmas (I'm already counting down the days until next year), celebrating with children is even more amazing. Francesco is under 2, so he barely understands the concept of the holiday, but I think that's what makes it even better. His favorite gifts this year were a couple of $1 hot wheels and a puzzle that spells his name out. Those two things literally made his day! It's so innocent, sweet & simple.
I've already shared a bit about hosting Christmas Eve at our house. Christmas day was just as nice, going by my parents house to see all of our family. We ate a delicious meal at a big long table set for all our family—my parent's always do an amazing job decorating. We played some bingo, had some amazing sweets (including cannolis straight from Sicily that our cousins sent us),  and just enjoyed being together. Now that there are a few kids coming into the mix, it's fun to see them playing and I can't wait for more kiddies to come along so that Francesco can have fond memories with his cousins.
The only downside to Christmas this year was having to work the next day. Blah!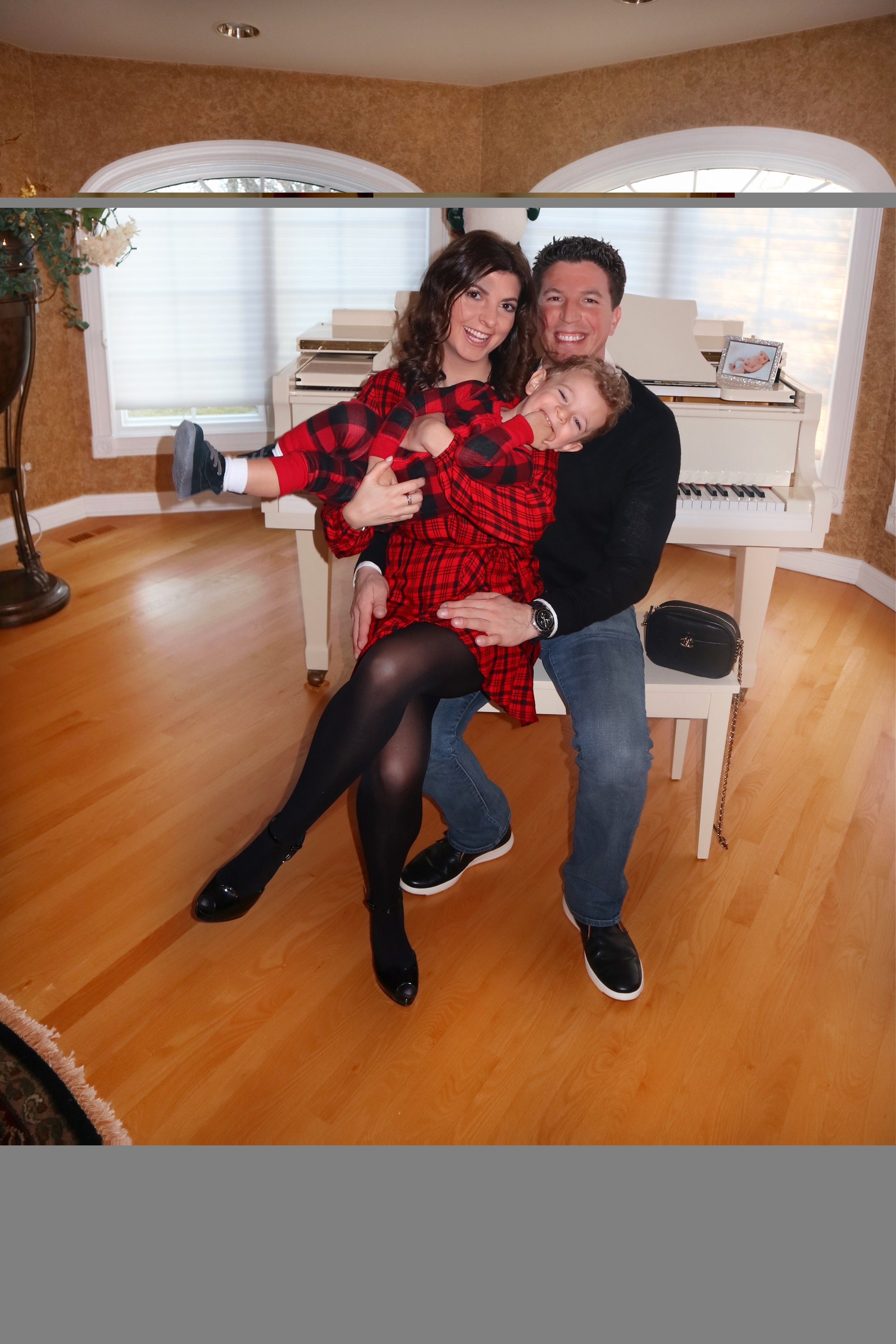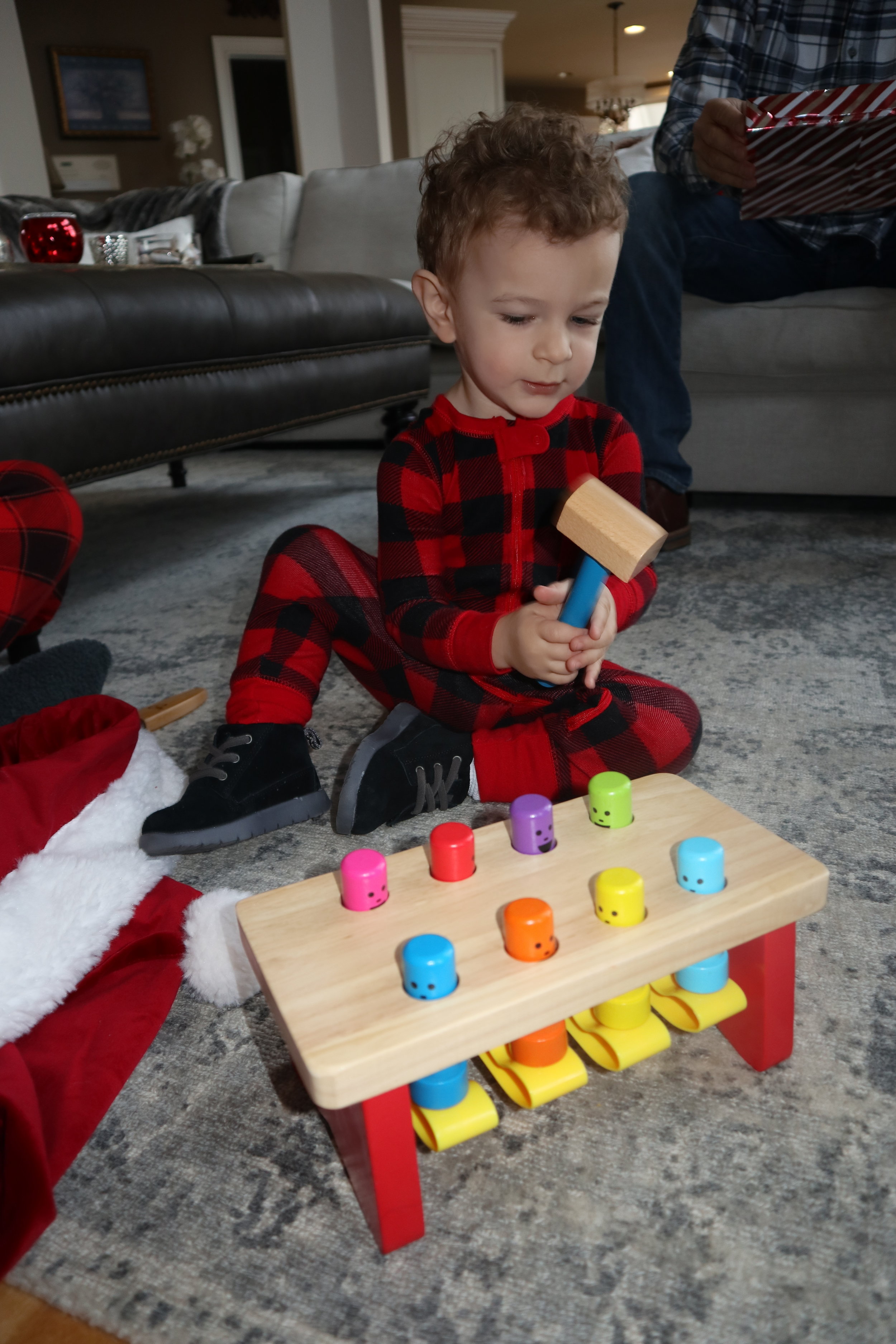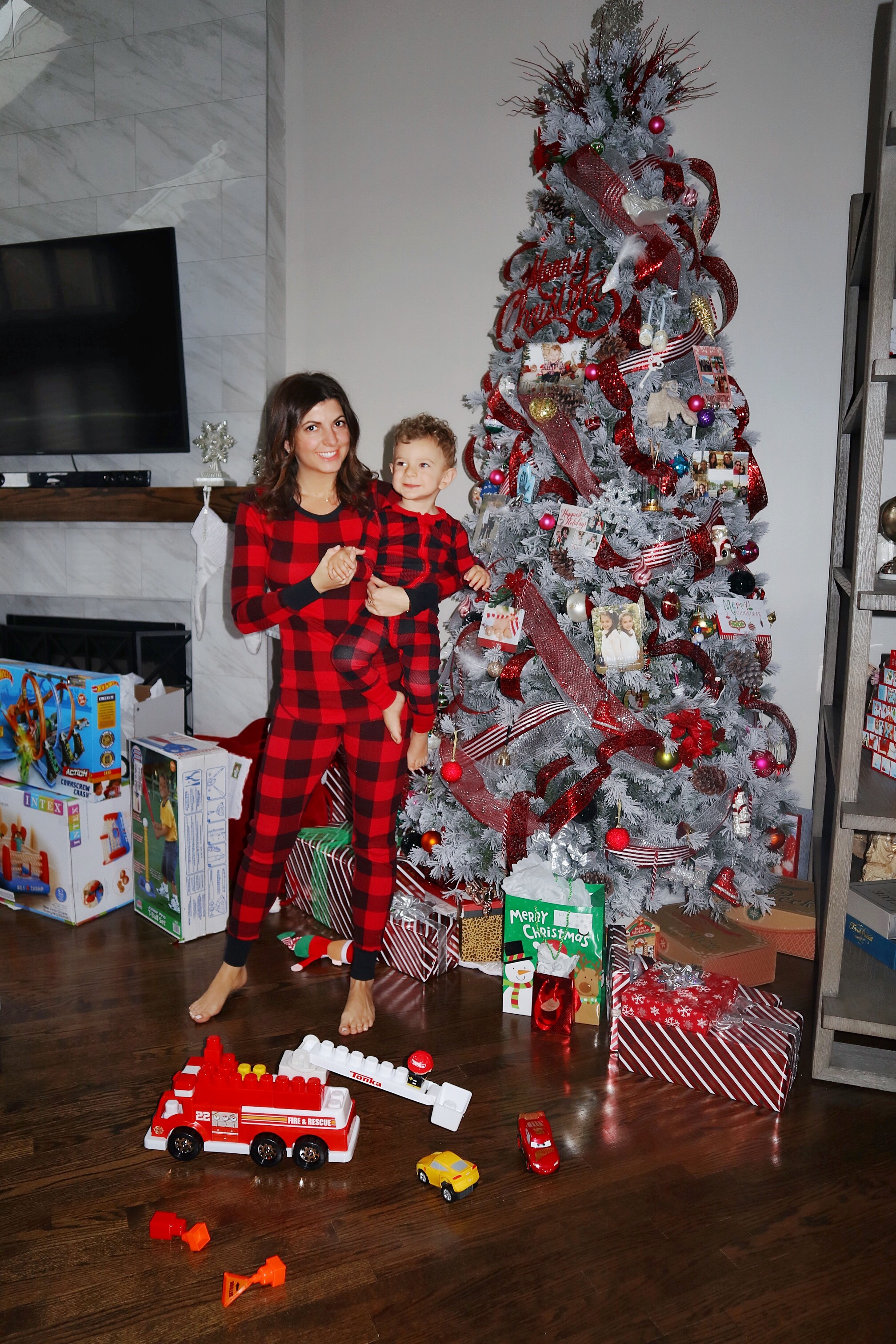 Also sharing our outfits because Francesco's was seriously my favorite outfit ever, my dress was super comfy & Frank's shoes are pretty awesome, too!