4th of July
Happy 4th of July! I'm a week late, but better late than never, right?!
Sharing the look that I wore for the super HOT holiday. Since chasing after a toddler is tough work, I find myself wearing things that are longer (maxi's, midi, jeans, etc.). The days of short dresses and skirts are long gone when the little guy is around and on the move!
I needed another skirt to add to the mix and was so happy to find this one at Nordstrom Rack. It's high-waisted enough to wear with a crop top and be "mom appropriate" but also looks good with a tank tucked in. It was so comfortable to be in all day and I love that the length is work appropriate as well. This skirt will be on repeat for the rest of the summer and into fall when the weather cools down a bit.
I always used to wear pink but now I find blue stripes becoming a staple in my closet. I'm sure it has absolutely nothing to do with the fact that I love matching the boys!
Also, linking Francesco's Janie and Jack romper that is SO cute. He will be wearing rompers until they no longer fit because they are easy to put on and look adorable on him!
Hope everyone enjoyed their holiday as well!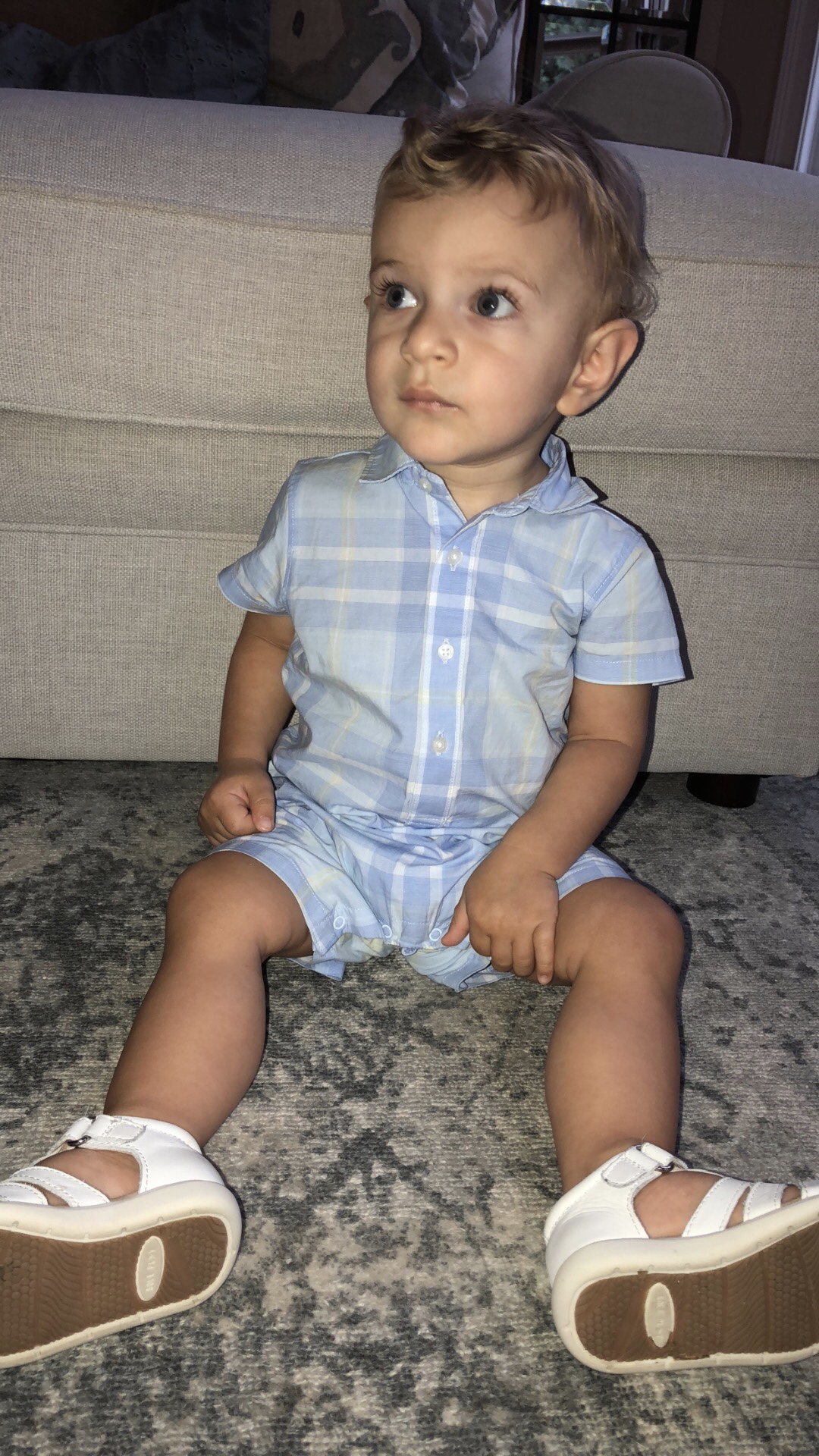 Shop Similar Outfit Details Here: