Easter 2018
It feels like it's been a while since I've actually gotten dressed up to go somewhere other than work. Easter was a crisp day here in Chicago but it was so nice and sunny! Definitely gave me that itch to dress for spring.
After I had the baby last year, I went to Nordstrom to buy a few things that made me feel more like myself. That's when I picked up my blue off-the-shoulder top which is still one of my favorites. BP doesn't have this exact top available anymore, but I'm linking similars. The OTS tend is very in this summer so I'm hoping to pick up a few more tops this summer. I'm also wearing white Articles of Society jeans that I bought last year, which are a staple in my closet. I love when white denim doesn't have real pockets in the front so they lay nice and flat and are comfortable. My shoes are from my last trip to Italy, I always tend to load up on shoes and jewelry when I'm out there since the quality is so much better for the price you pay. And my coat is from Forever 21's clearance rack years ago, it's one of my favorites but the 3/4 sleeves don't make it the most practical so I only wear it a few times per year.
This Louis Vuitton is one of my FAVORITE bags ever. It's so old and I lusted for it for years before finally buying it. I think about adding another Damier Azur to my collection but honestly, the Speedy just is everything to me! It's my go to bag in the summer so I was happy to bring it back out. But I'm always up for adding to my purse collection- it's my weakness.
Francesco was dressed up in an outfit from Janie & Jack and his Freshly Picked moccasins. I highly recommend those to anyone with a baby. They are the EASIEST shoes to put on, plus they are adorable and not harmful for foot development.
Easter was a really nice day. We always make it a point to visit both sides of the family and it's nice to see everyone. Francesco discovered his obsession with bubbles, played with the puppies at my parents house, ate some lasagna & cake and enjoyed getting MORE gifts. As much as I want him to stay a baby, I can't wait until next year when he will be into Easter egg hunts, coloring eggs and understands a little bit more!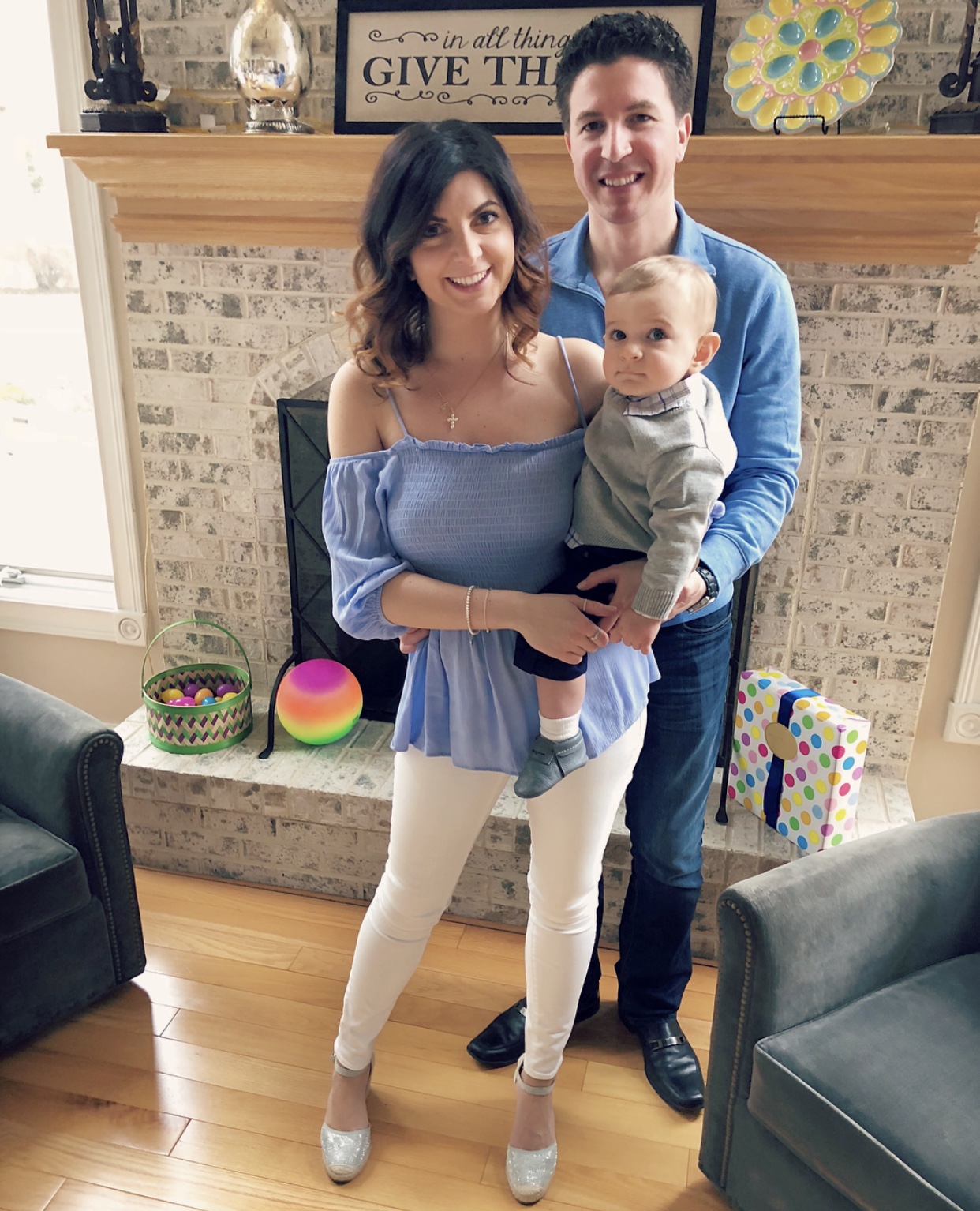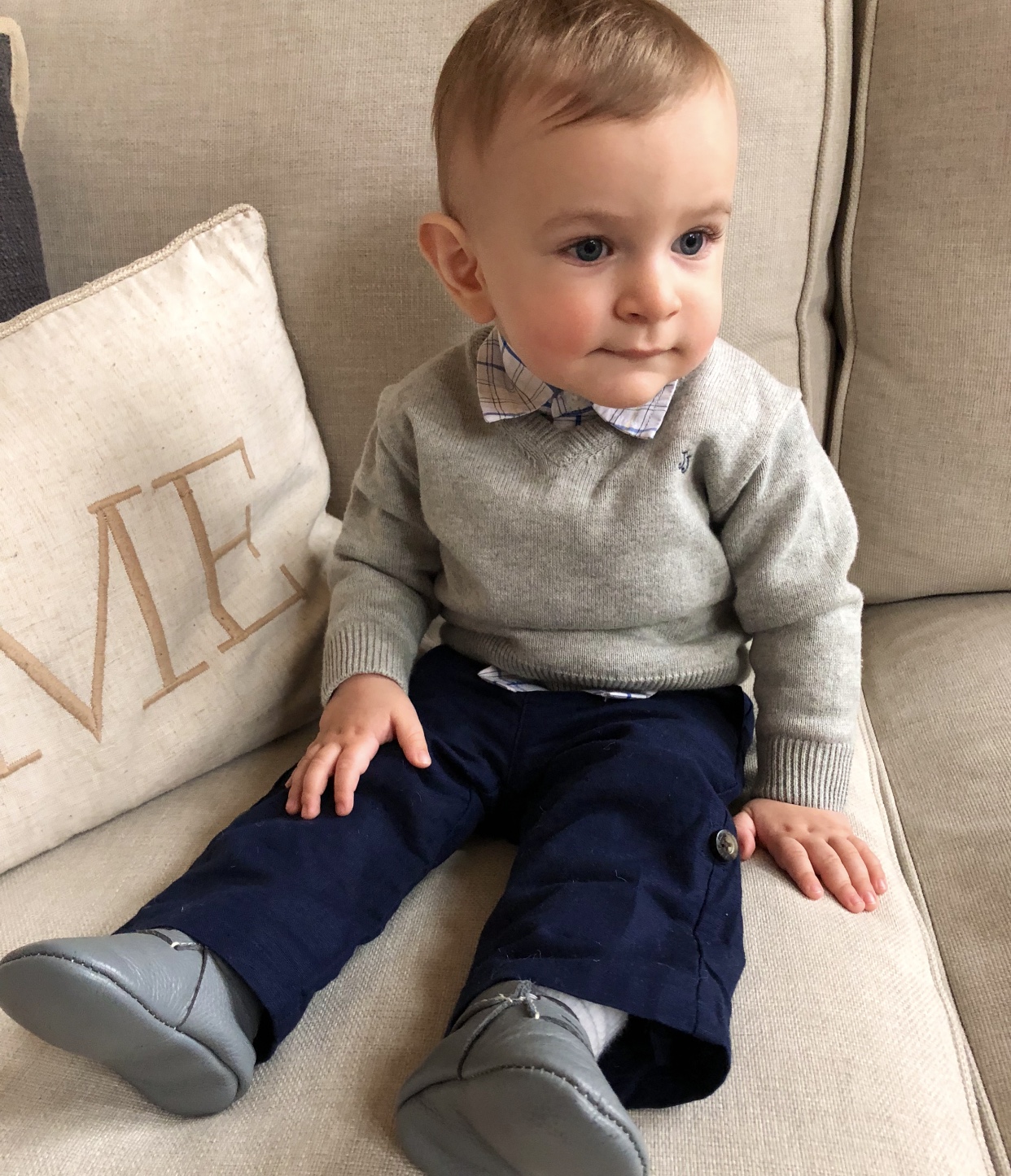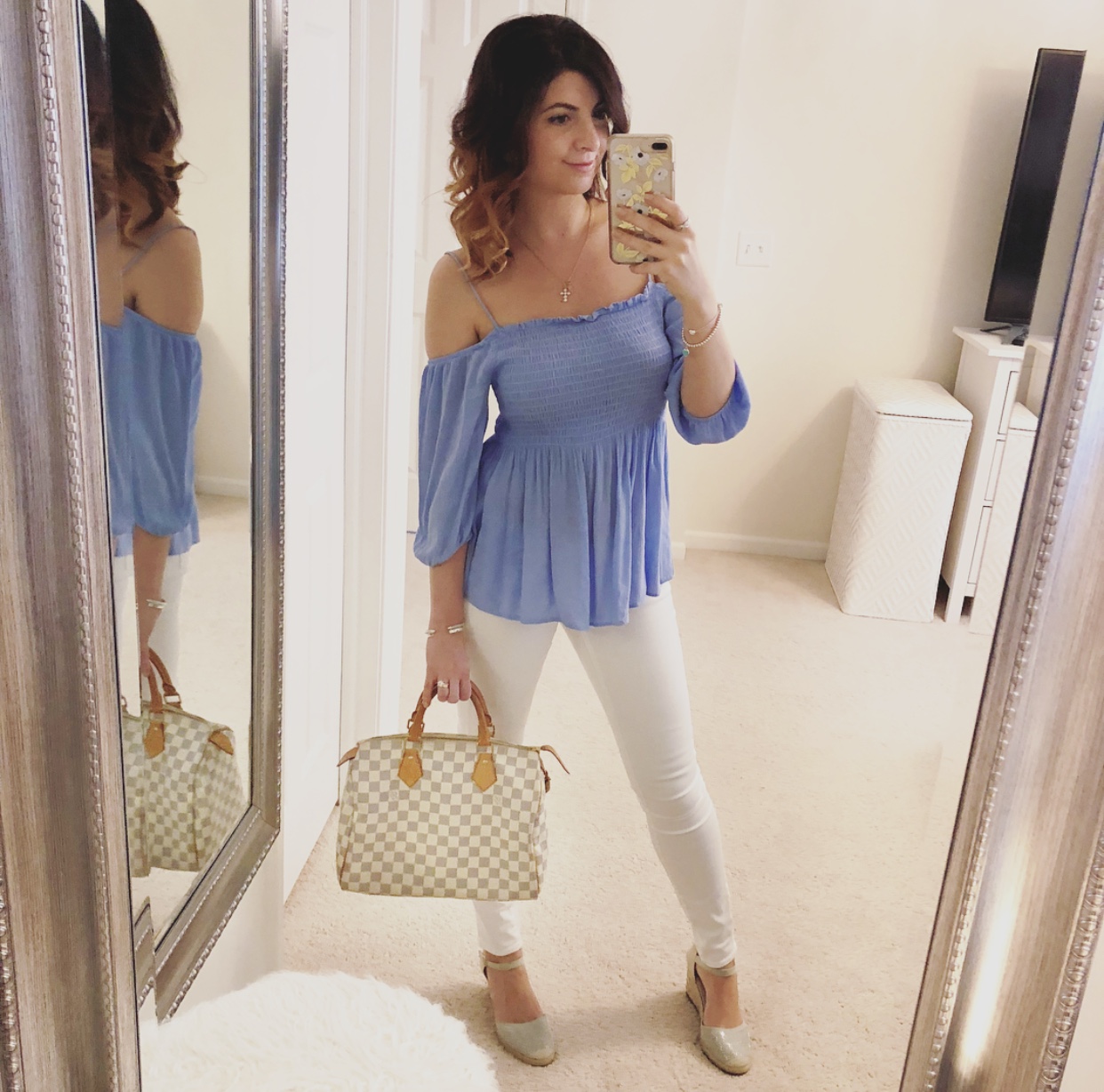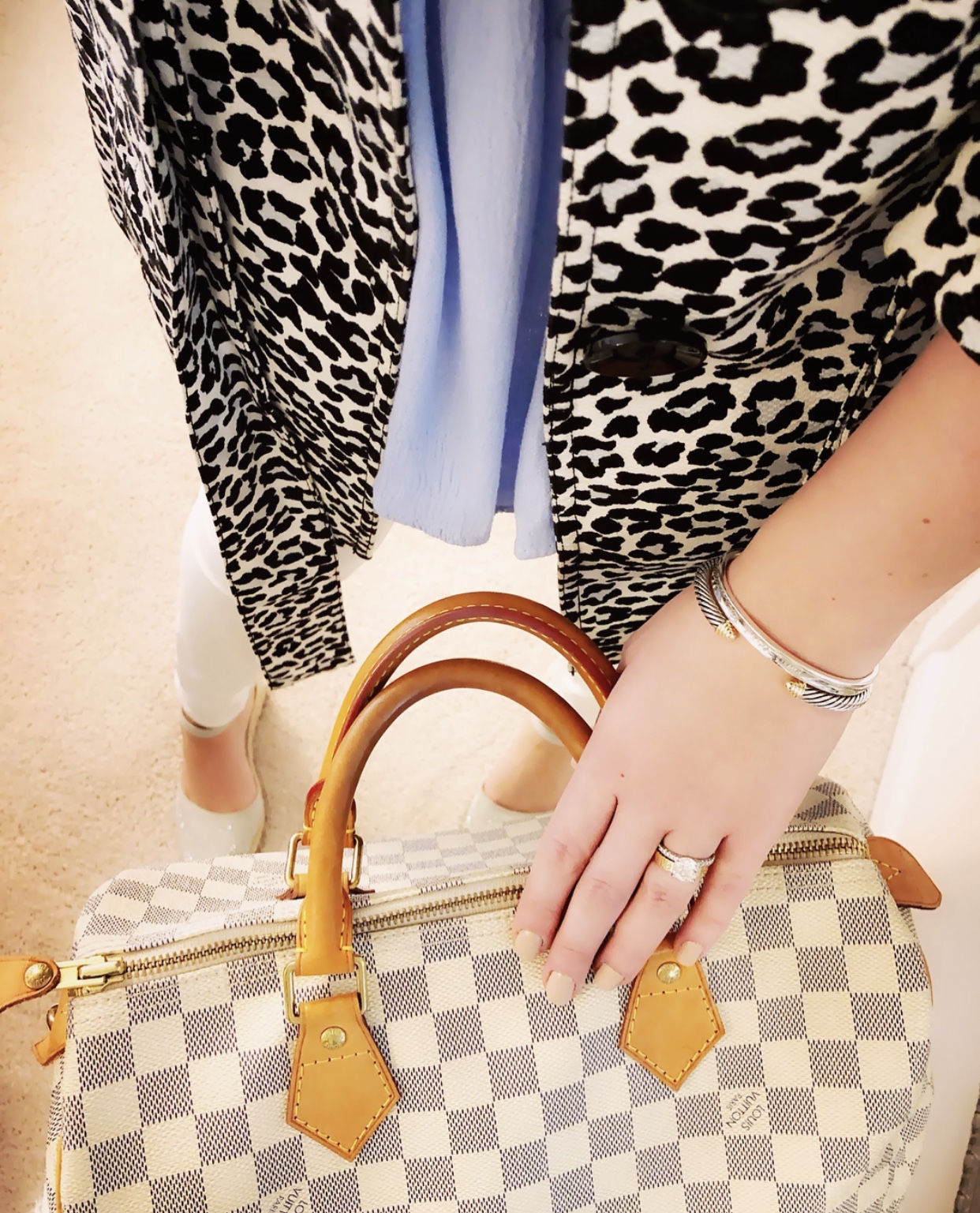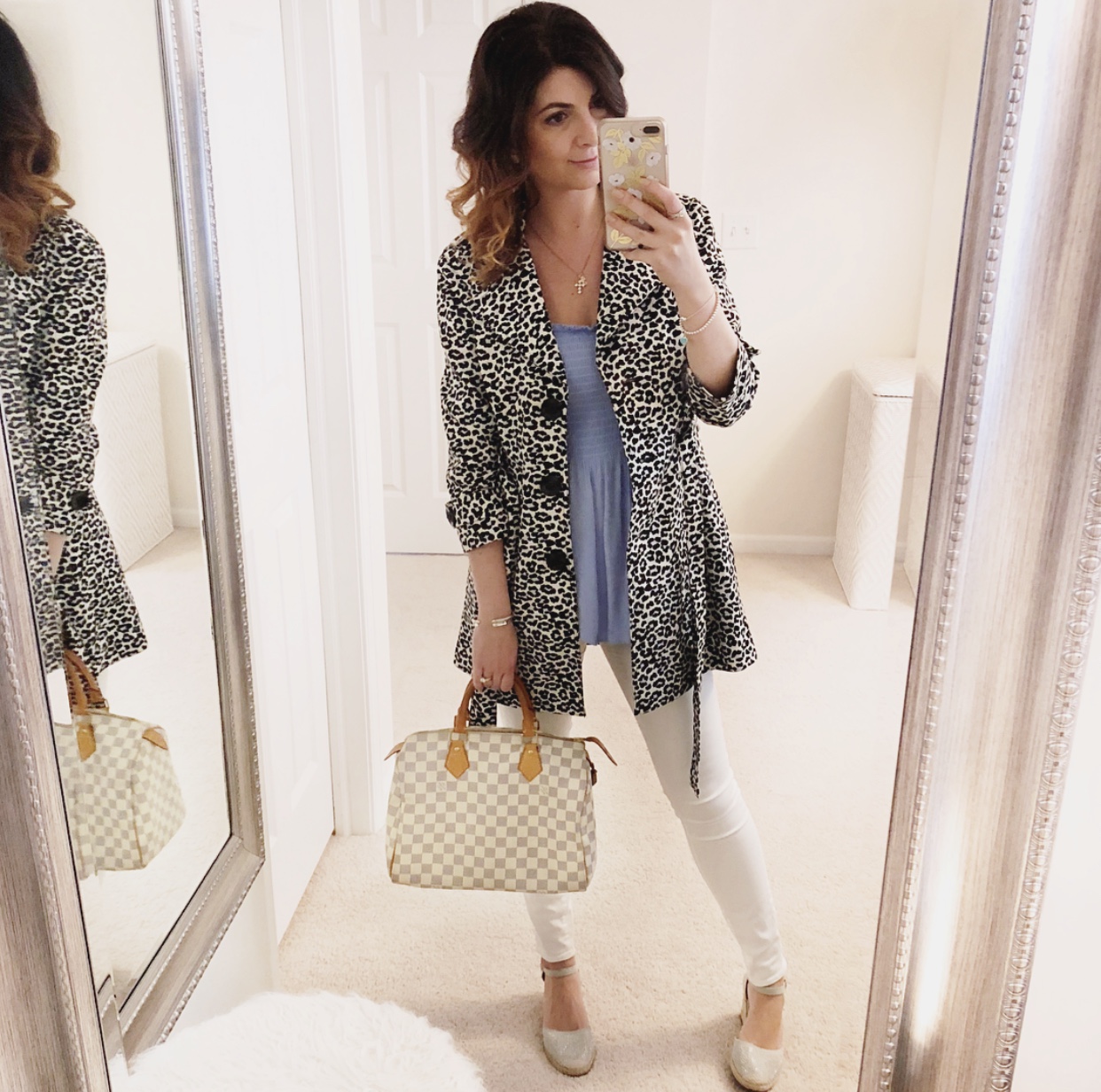 Shop Similar Outfit Details Here: